Real Customer Testimonials
The best place to visit in Melbourne for a lovely candle or gift. Family friendly and always something special to see and buy, a true gem

David Pum
Michael has given me the best eyebrows I could have ever wished for. I am honestly so happy with how the microblading has turned out. I would recommend Michael in a heartbeat!

Katrina Tan
Excellent customer service and Michael and David are super nice. My eyebrows look better than they ever have too. Wouldn't go anywhere else!

Ellain Devengry
Great candles that are made with natural products. Service is second to none. 

John Whitty
This place is an absolute gem. I refuse to let anyone else do my waxing and make-up. You will not be disappointed!

Emma Nayda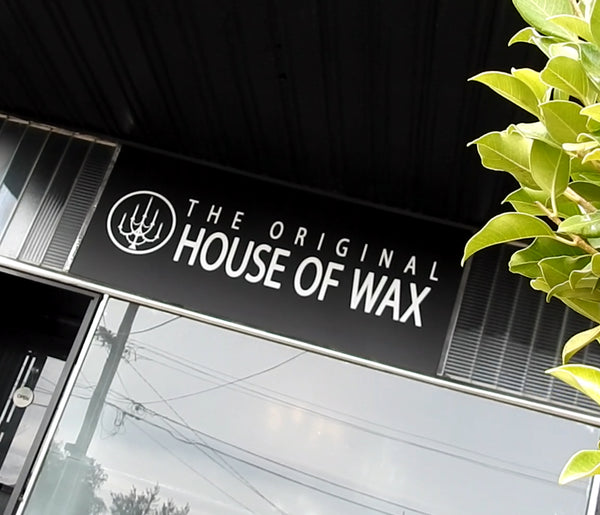 LOVE AT FIRST LIGHT
At The Original House of Wax we believe that every occasion is made even more special with the magic of candlelight. Whether you're relaxing on your own or entertaining with friends, candlelight has the power to transform everyday moments into unforgettable occasions. Our exclusive Blanc and Noir soy candles are crafted using old family traditions of candle magic and infused with earth crystals when poured to help the user attract whatever they desire in their life, as well as change the vibrations of the energy around them when lit. All Original House of Wax candles are hand-poured in Melbourne Australia using the phases of the Moon.
Every soy candle contains cotton lead-free wicks to ensure a long, clean burn for you and your family to safely breathe. All candles are gift-boxed, making them the perfect present as they are known to infuse every room with evocative scent that lasts for hours, even when unlit. As an everyday luxury for all to enjoy, they bring warmth, new energy, and power to any environment.
We also specialise in male and female face and body waxing, make-up application, eyebrow correction as well as cosmetic tattooing for brows.
Subscribe here
Promotions, new products, and specials directly to your inbox